By Shaykh Abu Yusuf Riyadh al-Haq
Edited by Ibn Rashid Ahmad al-Qasmi
Foreward: A compilation of notes taken from the dars of hadith number 535 of al-Tajrid al-Sarih, the abridged Sahih al-Bukhari, by Shaykh Abu Yusuf Riyadh al-Haq which was delivered on the 31st of March 2006. A comprehensive commentary of the hadith was presented in the dars, this article contains brief notes from the dars. The topic pertains to the virtuous days of Dhu 'l-Hijjah.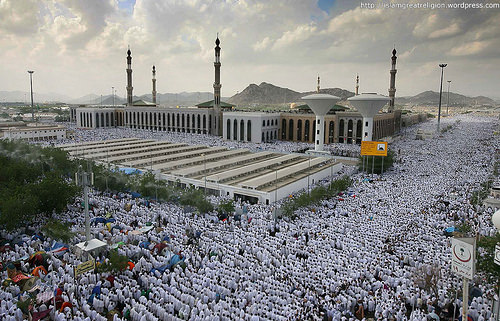 Narrated by Muhammad bin Abu Bakr al-Thaqafi; While we were going from Mina to 'Arafat, I asked Anas bin Malik (Allah be pleased with him), about talbiyah, "How did you use to say talbiyah in the company of the Prophet of Allah (Allah bless him and grant him peace)?" Anas said: "People used to say talbiyah and their saying was not objected to and they used to say takbir and that was not objected to either." (al-Tajrid al-Sarih, hadith 535)